Panel Track Collection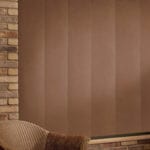 The panel blind is an elegant yet versatile shading option for larger windows and patio doors that looks fabulous in both contemporary and traditional home décor. As well, our Panel Track System functions as a practical and stylish room divider. This collection is available in natural-looking and translucent fabrics, and a diverse range of colors to transform the look of any room.
Skyline™ Gliding Window Panels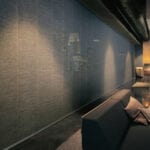 From contemporary to traditional, Skyline™ Gliding Window Panels set a new standard in modern window fashions providing a sophisticated look to match today's urban design influence. Skyline window panels feature a wide range of fashion-forward fabrics, offered in five distinctive categories, a patented innovative hardware system and custom colored hardware designed to coordinate with each fabric in the collection.
Linea™ Sliding Fabric Panel System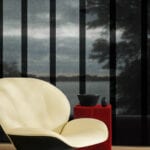 Smooth sliding fabric panels with SunProject™ translucent fabric weaves provide soft diffused light while enhancing your living environment. Offered and available in a color range from light to dark, cool to warm they are designed for all environments, including offices, healthcare facilities, audio-visual environments, residences, and institutional buildings. Linea™ Sliding Fabric Panel System is available in a standard 26" panel width. Functional, stylish and graceful, they glide across your living space allowing the beauty of controlled light into your home.